Year of Firsts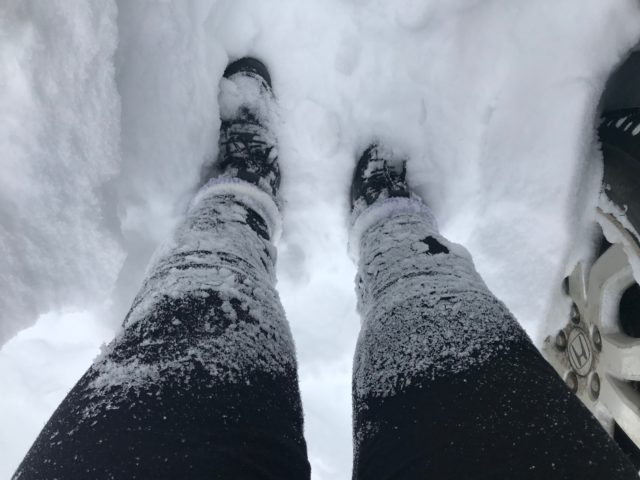 Hello to a new decade. I am definitely optimistic. I am hopeful for good things to happen. And, I am declaring 2020 to be the YEAR OF FIRSTS. Last year, my sister, brother, and I proclaimed 2019 to be the YEAR OF YEESH… or YoY for short. "Oy" was all that we could say about 2019. It was not a pleasant year and it persisted. We hope for "new" in 2020.
I noticed a shift in momentum today. After experiencing a "snow shower" last night in Prince George, I had to move my car the next day before noon so that they could clear the parking lot at my apartment building. I didn't really want to, but I had to. This my was task of the day and in removing the snow off my vehicle, I had to stand in the snow.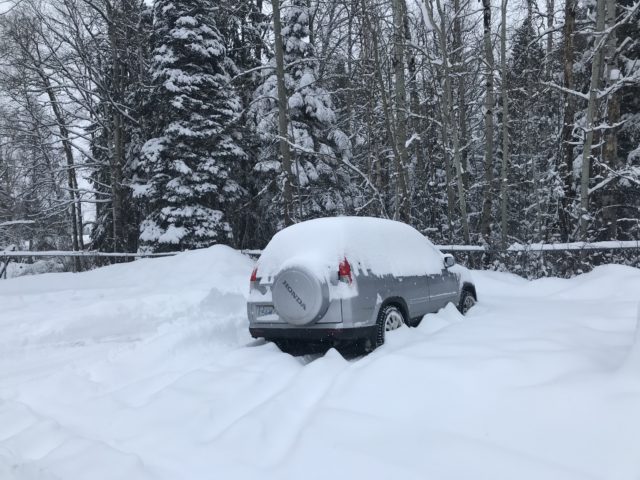 Let me be clear. I was not only standing on the snow, but standing in the snow. This was my first time standing in snow that was mid-thigh high. I could not believe it. I used my new car brush that I bought last night to remove the inches of snow off my car (again). I did not think I was going to make it out of the parking lot. The snow was so deep. Made it, but it was my first time driving in snow like this. Thank goodness for winter tires.
I had to be away from my apartment for a few hours to have the snow cleared so I went to the university to get some work done. This is not my typical weekend activity. I guess this would have been the first time when I went to the university on a Saturday willingly to get some work done. Moreover, it was the first time paying for parking with coins.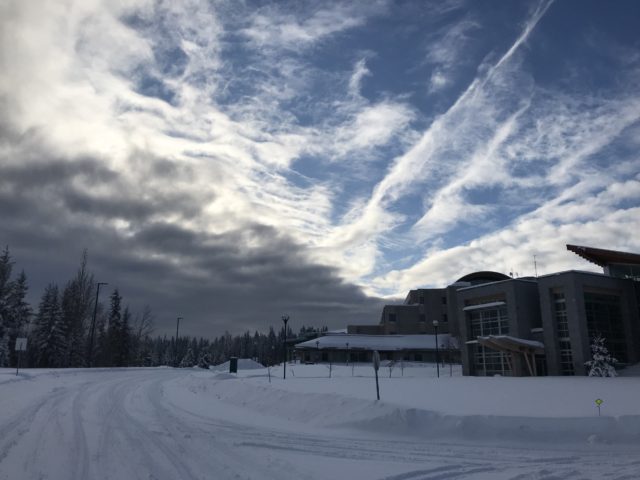 Of course, I bump into my colleague and friend on campus. She goes to work on the weekend. I don't know why I was surprised to see her, but really, I was expecting to see no one so that I could get some work done while I wait for my parking lot to be cleared. She just finished the work that she was working on and asked if we should go for lunch.
Yes. Lunch. Why not? Who needs to work? Before going, I wanted to buy a plane ticket for my kid. It will be the first time for her to fly up to Prince George by herself to visit me. I can't wait. She's coming during spring break. I also learned that my brother, sister, and dad are coming up to Prince George for the first time since I've moved and started working here. They are planning to come during the World Women's Curling in March.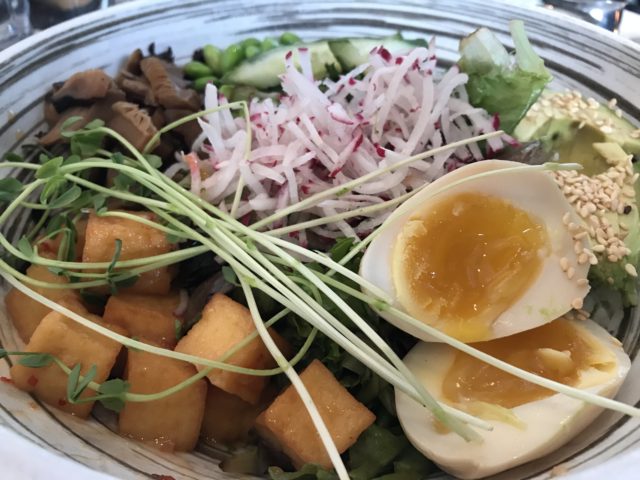 In the end, my friend took me to Moxies. It was my first time being there and we sat beside the fireplace. I needed that. From snow to fire… it seemed like the right thing to do today. We are both trying to eat better, so it's a mutual challenge to choose the right thing to eat. I ordered the Vegetarian Power Bowl. My first time and it was delicious!
After lunch, my friend dropped me off at work to get something done. I wanted to get work done, but wanted to get home before it got dark and got super cold. I got a little bit of work done. Before heading home, I stopped by Canadian Tire to get another extension cord for my block heater. The moment I arrived at Canadian Tire, it was the first time the windshield of my vehicle cracked. The upside was, I got an extension cord that was meant for block heaters, it was on sale, and I bought it with my Canadian Tire dollars.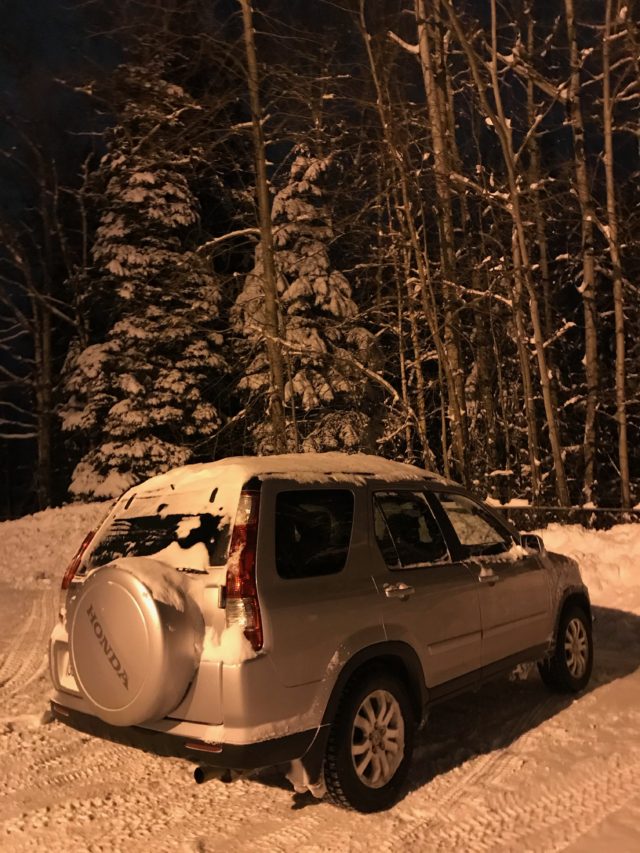 I got my extension cord and I am super pleased with it. I went food shopping and now it's dark. And, I returned back to my apartment and the snow has been cleared. What an incredible feeling. You've got to appreciate the little things. Although I am not outside skiing, hiking through the trails, or snowshoeing… Just clearing my car from snow on a daily basis is a new experience for me. It's a weird feeling being out in the snow and in the next few days, the temperatures are going to drop to -20 to -30 degrees celsius with a windchill. It's going to get COLD. I know that this is my second winter here, but each day feels like I'm learning how to live all over again.
Lots more to come in the YEAR OF FIRSTS. I look forward to them.