The Right Theme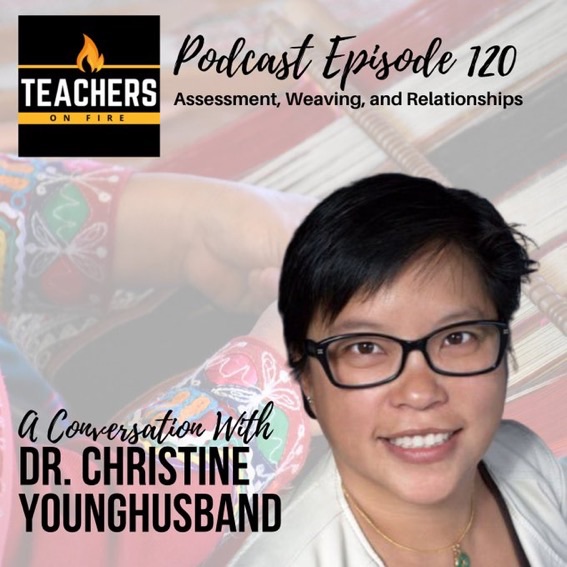 The month of January 2020 is not over yet but I am convinced that this is the YEAR OF FIRSTS. Since my last blog post, I continue to embark on doing things for the first time. For example, I've done my first podcasst. Thank you to Tim Cavey (@MisterCavey) for inviting me to speak on his Teachers On Fire Podcast (@TeachersOnFire). Tim and I first met last year at CAfLN (Canadian Assessment for Learning Network, @CAFLNetwork) in Delta, BC. I invited Tim to speak to my EDUC 431 EdTech Course at UNBC and video conferenced in to tell his story. I had no expectation to be invited to speak on his podcast, but when he asked, I said sure!!! I had no idea what I would be talking about. Beautifully he sends you a list of questions to respond to within the framework of his podcast. I wrote responses to his questions sent by Google Docs and much of it was related assessment. Makes sense… we met at an assessment conference and assessment is one of my passion topics in education. I was so tired that week and I had no time to even think about the podcast itself. I love that my Teachers On Fire Podcast Episode 120 was about "Assessment, Weaving, and Relationships." That sums it all and I did not even know. All I had to do was JUMP IN and TRUST that everything will work out in the end. I don't think that I will be able to listen to myself. I shared the podcast on my social networks and pretty much asked my PLN (professional learning network) to give me feedback. It seems like the podcast went well. WHEW!!!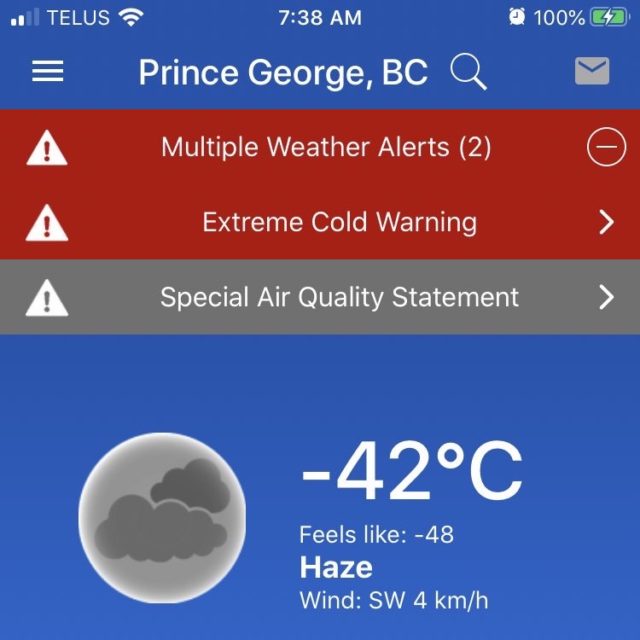 My next FIRST experience was living in -42 degree celsius weather. Whoa. Last year it was my first time experiencing -33 degree weather but I have never been in -40 degree weather. I had to figure out my car situation because I was having "battery problems." BCAA and I were starting to build a relationship every time I called them to jump start my car. I finally figured out that my plug in was not working for my parking stall. Even though I reported in my last blog entry Year of Firsts that I bought a new extension cord from Canadian Tire with hopes of charging my block heater to keep my battery warm, I realized that my plug in was NEVER working. Thank goodness that I bought a long enough cord to plug in two stalls away from me. Yay. I was putting my "cold woes" on Twitter to get replies back like, "make sure your cord lights up." What??? I never noticed the light until I actually did a "light test" with a lamp to figure out my plug in was not working. What was I doing all year last year? Hence, my car battery problems. The crazy cold experience included asking for rides to work, staying inside, and taking a cab to the airport to go to EdCamp BC Core Competencies (@EdCampBCCC) in Richmond.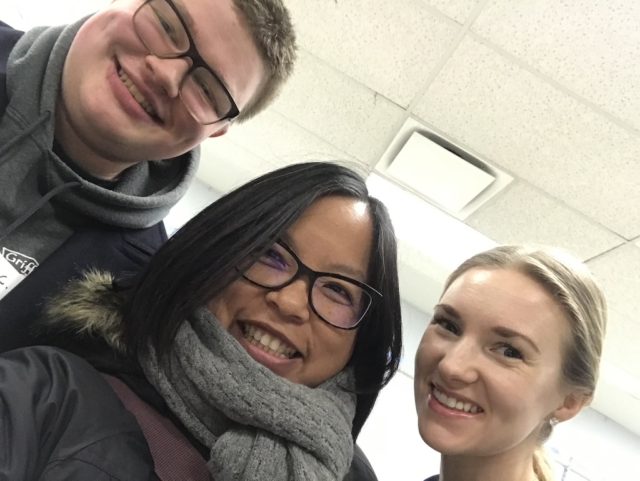 Loved going to #EdCampBCCC 2020. It was the first time I got to see my students from St. Marks in person. We have our course online and it's was incredible to see them F2F. This event could have been cancelled because the Lower Mainland was getting a tonne of snow and schools were being closed (at the same time as the crazy cold weather in Prince George… and nothing closed), but I was committed to go to the event either way. I just went in for the day. I felt like a jet setter. I never flew down to Vancouver for JUST THE DAY… but I did. No luggage. No security problems at the airport. And, I rented a car and drove all over the place for a mere $35 (gas included). I love going to this event because I get to talk about education with others who want to talk about education. I get to see people from my PLN face-to-face. It's like an EDU-REUNION. And, I get to meet new people in the field of BC Education. Who doesn't like to learn? Events like these fill my cup. I loved how I ended #EdCampBCCC being OUTSIDE after our last session about Place-Based Education.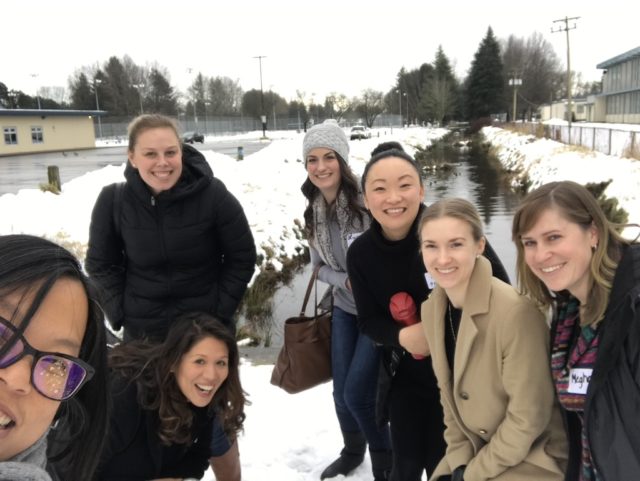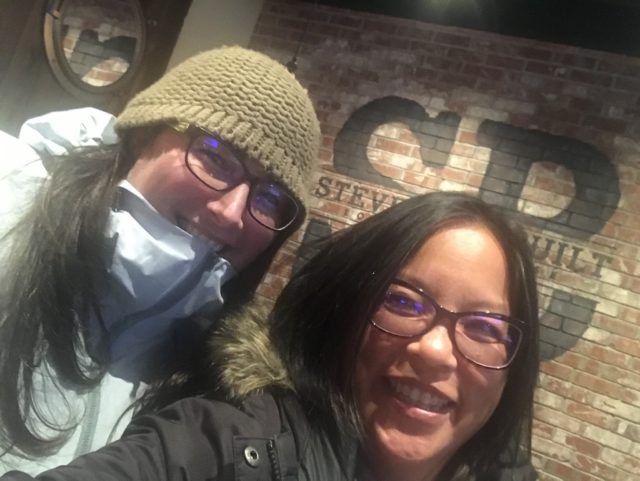 EdCampBCCC was followed by #BCEDCHAT LIVE event (@bcedchat) at Steveston Built (@StevestonBuilt) in Steveston. I had a wonderful time connecting further with our PLN F2F. I am one of the #bcedchat co-moderators and I had a wonderful time talking to my edu-buddies at the pub having lunch. I was such in a better headspace for this event than I was last year and it was my FIRST TIME recording myself to ask a question about the Core Competencies as part of the #bcedchat the next day to be part of the SELFIES chat moderated by @CraigMah, who also organized #bcedchat LIVE. I tried to take my video on the plane, but I didn't want to get in trouble from the flight attendants for being on my phone. I was also sitting beside someone who was "pretty serious"… so it felt "weird" recording myself. Did it, but no flight attendant commentary in the background. Maybe I'm too serious???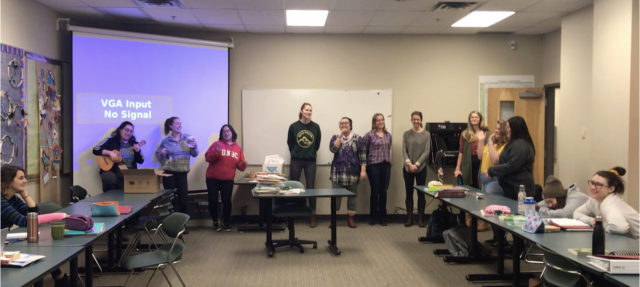 Other FIRSTS include writing "practicum mentor" reports for a handful of teacher candidates (and being a practicum mentor), teaching a course face-to-face and online at the same time, singing "You are my sunshine" with my students to another cohort accompanied by a ukulele, writing learning activities for OSBC (open schools BC), and blind reviewing conference proposals for OTESSA (Open/Technology in Education, Society, and Scholarship Association, @OTESSA_org). I know that there are more FIRSTS to come such as interviewing with the Ministry of Education, submitting an ethics application at UNBC, and getting a paper published (aka. my dissertation). I can see what holds me up. The urgency of the now (i.e. preparing Teacher Candidates for practicum and teaching), being consumed by the Imposter Syndrome and not knowing how to do anything because you've never done it before (i.e. serious procrastination), and finding balance between work and life (i.e. socializing, quiet time, and curling). What I am realizing is, the only thing I can do is TRY and JUMP IN. I can only do my best and learn from my mistakes.