Empowering People Through Education
Dr. Christine Younghusband is passionate about teaching and learning and the role of leadership. She earned her doctorate in Educational Leadership in 2017 from Simon Fraser University (SFU) and engaged in post-doctoral research as an Affiliated Scholar at the Centre for the Study of Educational Leadership and Policy. Dr. Younghusband is a Sessional Instructor at SFU and St. Mark's College and co-moderates #bcedchat on Twitter. She is a former secondary mathematics and science teacher and enhances the student learning experience as a educator, educational researcher, and writer. Dr. Younghusband's research interests include math education, professional learning experiences, subject matter acquisition, policy and practice, self-assessment, and teacher mentorship.
---
2018 Volunteer of the Year – Sunshine Coast Community Futures
Served 6-years as Director on the Board of Directors and 3-years as Chair of the Nominations and Corporate Governance Committee.
---
SFU Fall Convocation – Faculty of Education – October 6, 2017
Doctor of Education (EdD) in Educational Leadership. Supervisor: Dr. Daniel Laitsch.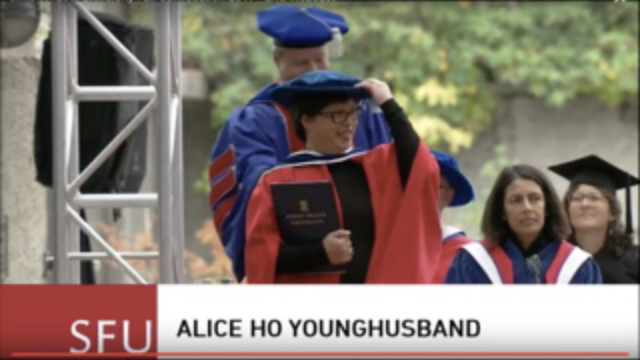 ---
TEDxWestVancouverED 2017 – "Alignment" (Find Your Place)
Presented at TEDxWestVancouverED on September 23, 2017. To watch, click HERE.
---
SFU Doctor of Education Thesis – Defended: August 17, 2017
To read Christine's Dissertation or Thesis Abstract, go to: http://summit.sfu.ca/item/17485
---