Dr. Christine Younghusband, EdD
EDUCATOR | RESEARCHER | SCHOOL TRUSTEE
Empowering People Through Education
Dr. Christine Younghusband is LEAD LEARNER and CEO of "Christine Younghusband" and she is passionate about teaching and learning. She is currently engaging post-doctoral research as an Affiliated Scholar at the Centre for the Study of Educational Leadership and Policy at Simon Fraser University, teaching at Simon Fraser University as a Sessional Instructor, and serving as a second term School Trustee on the School District No.46 (Sunshine Coast) Board of Education. Dr. Younghusband's career in education spans over 20 years starting with her teaching career as a secondary mathematics & science teacher to doctoral research in Educational Leadership at Simon Fraser University, curriculum development with the Ministry of Education, and politics as an elected official. In her various roles, Christine's primary purpose is to find ways to enhance the student learning experience. Dr. Younghusband's areas of interests are mathematics education, professional learning, subject matter acquisition, mentorship, self-assessment, and policy.
---
Upcoming Events:
Hawaii International Conference on Education (Honolulu, HI) – Presenting – January 4-7, 2018
BCPSEA AGM (Vancouver, BC) – Observer – January 25 & 26, 2018
Critical Thinking and Indigenous Education (SFU Vancouver) – Attendee – February 8, 2018
Critical Thinking in Curriculum Transfer (SFU Vancouver) – Attendee – February 9, 2018
BCSSA Spring Forum (Vancouver, BC) – Attendee – April 6, 2018
BC School Trustee Association AGM (Richmond, BC) – Delegate – April 26-29, 2018
---
EDU-Highlights of 2017:
SFU Fall Convocation – Faculty of Education – October 6, 2017
Doctor of Education in Educational Leadership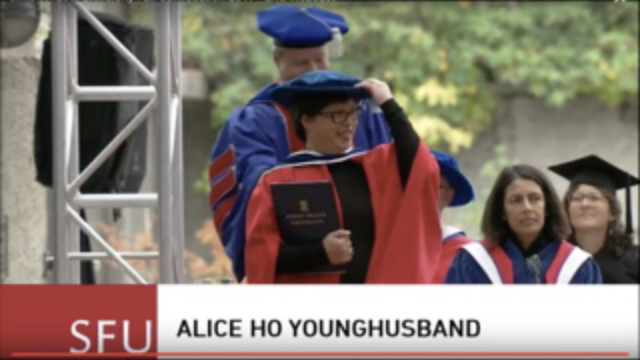 ---
TEDxWestVancouverED 2017 – "Alignment" (Find Your Place)
Presented at TEDxWestVancouverED on September 23, 2017.
To watch my TEDxWestVancouverED talk (3min, 42 sec.), click HERE.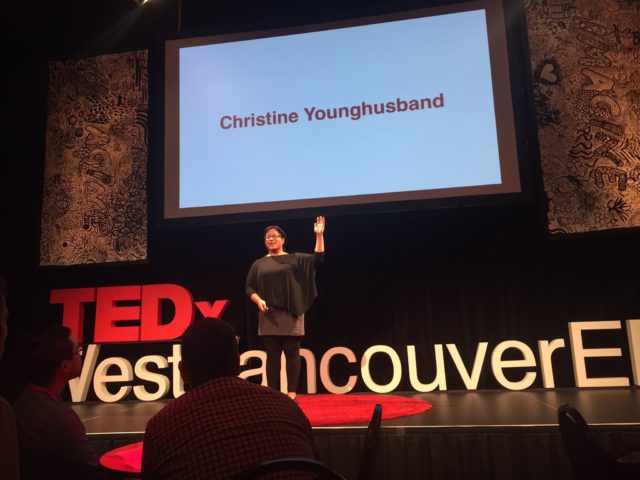 ---
SFU – Doctor of Education (EdD) Thesis Defence – August 17, 2017
The Professional Learning Experiences of Non-Mathematics Subject Specialist Teachers: A Descriptive Study
To read Christine's Dissertation or Thesis Abstract, go to:  http://summit.sfu.ca/item/17485