Passion for Curling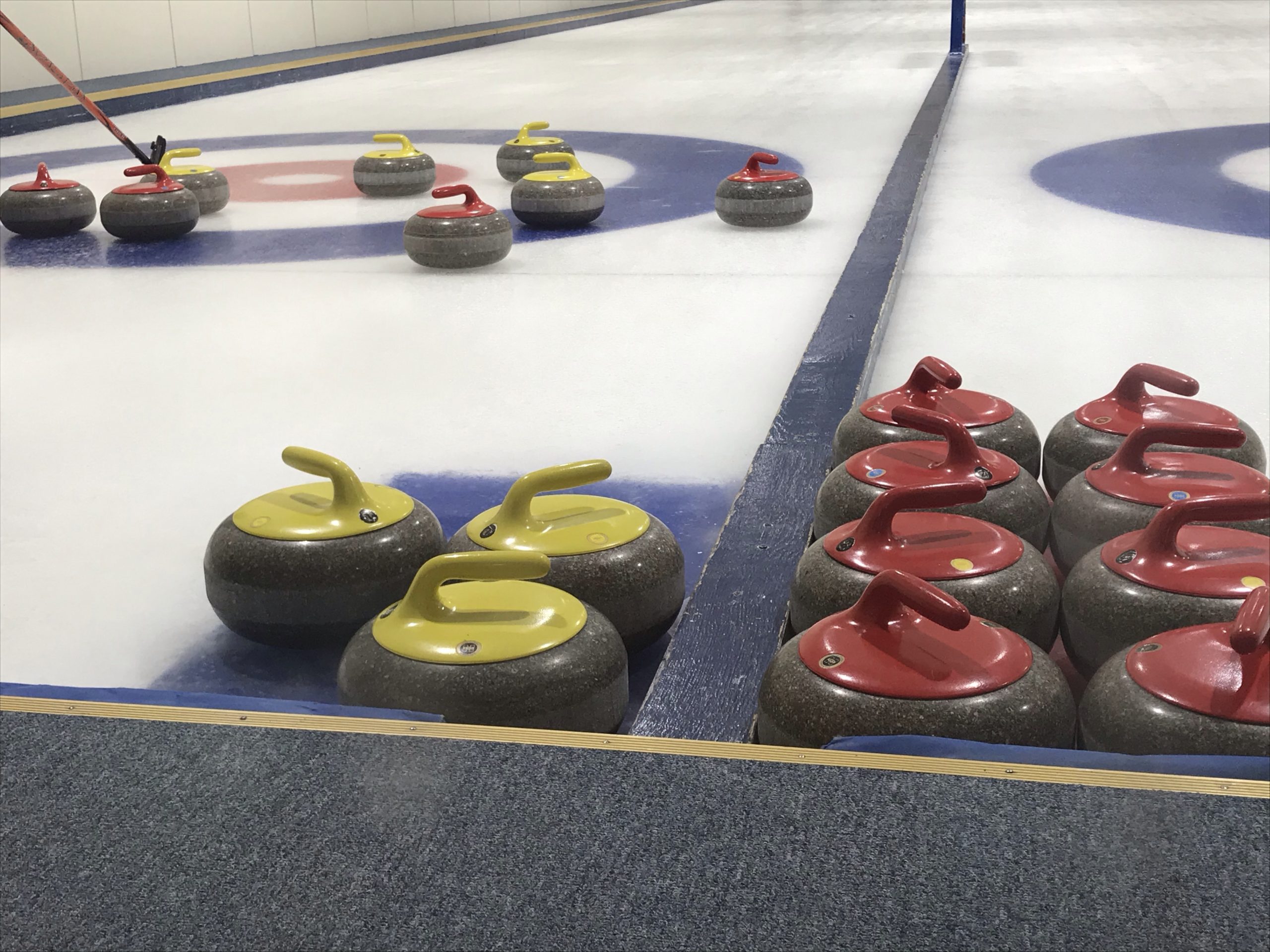 Learning takes patience and time.
It has taken me a lifetime to appreciate and fully understand what this First Peoples Principles of Learning (FPPL) is trying to convey and communicate. I read this FPPL in many of the lesson plans and unit plans in teacher education. I love that we in BC are adopting these principles as a way to view the world and to temper our pedagogies so that they are inclusive and holistic. What I mean by… it's taken me a lifetime… is that I've come to realize the role of CURLING in my life and the lessons it has taught me and what it continues to teach me. Curling was more than just a sport. It was a teacher.
Now living "in the North," I wanted to get back to my roots of curling. I love the sport as a teenager. I was a provincial champion and runner up. I really enjoyed the sport but grew a distaste for it when it was all about "the winning" versus the "joy of playing." It was because of curling that I was able to understand "the goods internal to the practice" by Alasdair McIntyre. I'm not driven by the goods external. I love how Sir Ken Robinson says that curiosity serves as the engine to learning. Yes!!! I am driven from the inside versus the outside. Anyway, I just bought a new pair of curling shoes and broom to get back into the sport. I can't wait to get back on the ice. I haven't yet… but I will.
Just the other day, I went to go visit some teacher candidates and my colleague in Fort St. James. Truth… I was motivated to see the dog sled races but I was super excited to see where our candidates will be teaching this term and take a moment to see the community they were immersed in. It just so happened that the Ladies Bonspiel was happening this weekend too. I talked about checking out the Curling Club during my stay but didn't manage to do so until I was about to depart and return back to Prince George.
Being in the curling club was like being home. It had a sense of community and belonging. I loved watching the women play but also connect with one another off the ice. I can remember the feelings of being on the ice, strategizing, and implementing. I can see why I love the work that I do in education when I think about all the things I love about curling. It's about teamwork, communication, and development. We are all working towards a common goal even though each of us has different strengths and styles of play.
I loved playing the skip. I can play other positions and enjoy doing so, but my position was skip. I just love looking at the big picture, analyzing the strengths of each team, and strategizing our way though a game with hopes of a win. I loved the technical aspects of play in terms of how you throw a rock, sweep a stone, and working with angles to set up a shot or make a play. Everyone has a role to play on the team. Communication, trust, and respect are essential elements to a good team. I remember one of my ladies curling teams and we were a "regular" ladies night team with my sister and two friends. We played a gutsy shot to win the local cash spiel. What was cool about that shot was, we were all on board to take a big risk with the last rock to win the game… and we did it!!!
Teaching. Learning. Leading.
Curling played an integral role in my trajectory in life, my career, and academic studies. LEARNING TAKES PATIENCE AND TIME. I am still learning from what curling has taught me and I feel like I am just getting started. Be patient and be open to what each experience teaches you. Sometimes the intended learning doesn't seem obvious until years later. My childhood friend taught me about this FPPL. For that, I am grateful.