Staying Grounded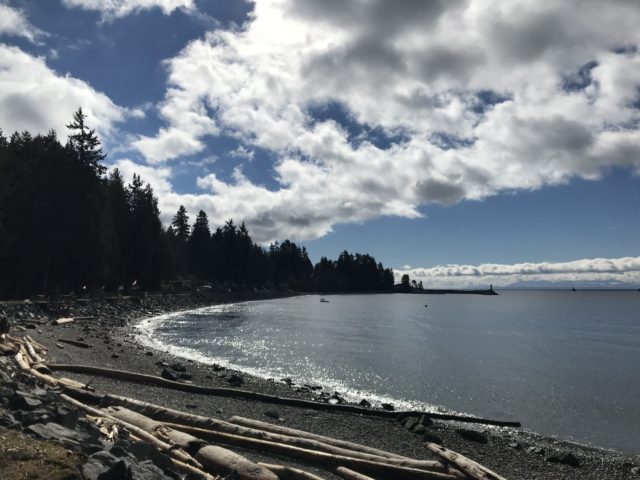 Week 25 (of 38) – March 11 to 15, 2019
Catching up on weekly blogs of learning is saying something. I need to take every opportunity to get organized and get things done. ONE THING AT A TIME. That's the beauty of being an educator… you spend massive amounts of time (or at least you should) reflecting on self and practice to understand who you are, your strengths, and places where you can do things better. What I have learned and learned over again is, I am a UNI-TASKER. It's really one thing at a time. I'm OK with that, but I've got to get things done. It's almost impossible to get things done when there are many different things happening at the same time that want equal attention and you have to prioritize. Welcome to life, I suppose. What I resent (a bit) is that getting organized TAKES TIME.
Also grounding myself… takes time. After a few days being at home, I am back to Prince George to do my job. I don't live with my family when I'm in Prince George. They stay on the Sunshine Coast. I love how people ask… "Do you live in Prince George? Is your family moving to Prince George? Are you planning to move from the Sunshine Coast?"… along those lines. You can hear the assumption… we are heading to Prince George. I would like to say NADA. That's not the case. My response is: "I live in two places." That's it. I do live in two places. I live on the Sunshine Coast and Prince George. One place is where my family lives and my house is. The other place is where I work and I have an apartment. I find myself resisting calling Prince George my home, but it is. They are both my homes.
I have to get back to the Sunshine Coast every two to three weeks to get grounded. I love walking along the ocean, being home with my family, and reconnect with friends. It's absolutely amazing. It makes me appreciate what I have on the Sunshine Coast. I love listening to the waves of the ocean, breathing in the sea air, and feeling the warmth of the sun. It helps me to appreciate MY PLACE. Where I am from is part of my identity… of who I am. Returning this week reminded me that THIS IS MY HOME. I am from the Sunshine Coast. I don't have intentions of leaving. We are almost finished our mortgage, my kid has 2 more years of high school, and my husband's career can continue and thrive on the Sunshine Coast. I'm not leaving. That said, it was time to get back to Prince George… to get work done, to reconnect with my colleagues, and support my students as they return back from practicum. I feel grounded here, but in a different way.
It's clear that the central interior is NOT my place… but I am learning. That's all I can ask for. I saw a moose (well part of one behind trees) the other day, I am acquiring a larger footwear and jacket collection, and I am learning what it means to be an educator (and researcher) in higher education. There is a tonne on my plate and I am learning what it means to be "productive" in my new position. It is very different from working in K-12. In many ways, the deadlines are set by self. I am the creator of my work, production, and success. It's very much like being an edu-preneur. Nonetheless, I am learning and I have to feel grounded in my work and my place. In the end, I feel very lucky to have people in both places who are my family, friends, and colleagues. It's absolutely amazing!!!