Renewed for 2-Years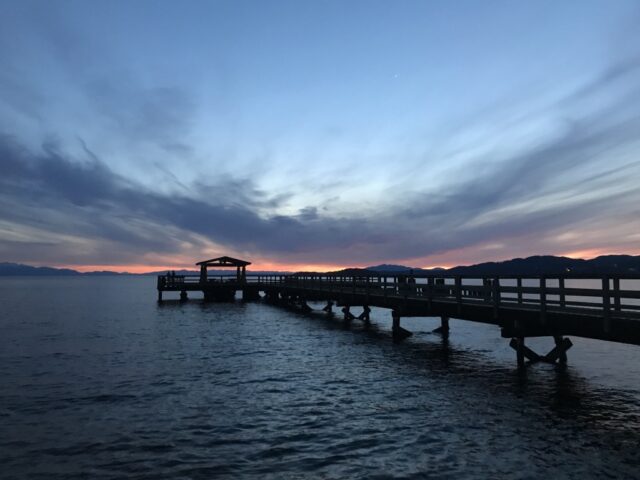 In Community – Understanding Place
It's the end of Week 9 and heading into Week 10 of the COVID-19 pandemic in BC. Physical distancing, washing my hands, and staying home have been my mantra and way of life for weeks. I spent the first 8-weeks in my apartment in Prince George. I was self-isolating. I lived alone and stayed away from EVERYONE. I was spooked. The news changed from moment to moment and catching this virus could happen to anyone at anytime. As mentioned in previous blogs, I am an extravert who likes to hug and high five everybody. Self-isolating protects me and others. During that time, I learned more about myself, had a privileged opportunity to reflect, and worked from home online.
On Mother's Day, I decided to leave Prince George and head back to my other home on the Sunshine Coast. I just finished my 2-weeks of my #daily5kchallenge and I felt that it was time to be back with my kid. The last time I was with her was mid-February. It was time. I got my spring tires, "played the food game," and departed Sunday morning. If anything, heading back to the Sunshine Coast was good for my mental health. I successfully made the 9-hour driving trip to the ferry terminal with one pee-stop, one gas fill, and two Dairy Queen drive-thrus. I caught the 4:20pm ferry and  stayed in my car on the half-filled ferry (because I had to). I was back in Sechelt… back IN COMMUNITY.
Arriving back home was the best Mother's Day gift to me. I am so happy to be back with my kid and I am sleeping 100% better. Week 9 was spent reacquainting myself to coastal life. I love being back with my kid and my dog. I love being back in my home and I love being back on the Sunshine Coast. Living near the ocean is incredible. I will not take this for granted. The air smells so good. You know that you are back in community when you go food shopping and it takes you over an hour to shop because you see and say hello to at least a dozen people at the grocery store. When you live in a community for more than 25-years, you are connected to many people in many ways. It feels good to be back.
One day after arriving to the Sunshine Coast, I signed a 2-year contract with the university. I did not hesitate. The tenure-track position I applied for was put on hold due to the pandemic and I suspect a lot of competition with those who will be newly hired at the university as one-year term lecturers in the new school year. I really appreciate being contracted for 2-years. I had accepted two one-year contracts in the past so this is a step in the right direction. With all the good feelings I am experiencing back on the Sunshine Coast and reconnecting with my friends and family, I am also building a community in Prince George and learning how to become an academic. The learning experience is experiential, but I am grateful for those in my learning community to move forward.
I am incredibly excited about returning back to the School of Education in the fall. We will be implementing our REDESIGNED BED PROGRAM, albeit online this year and I would love to see our Redesigned MED Programs implemented the following year. Lots of great things to come and to be part of this system change has been an incredible experience. There is no question that the last 2-years has been a learning experience and I look forward to the next 2-years. In the meantime, I will push forward with writing, researching, and publishing during my non-teaching term while enjoying my time with my kid and my friends on the Sunshine Coast. Loving the edu-walks, socially distanced visits outdoors, and life along the ocean. Understanding place is absolutely amazing.
#pandemicreflection #feelinggrateful #thelittlethings