Pushing My Boundaries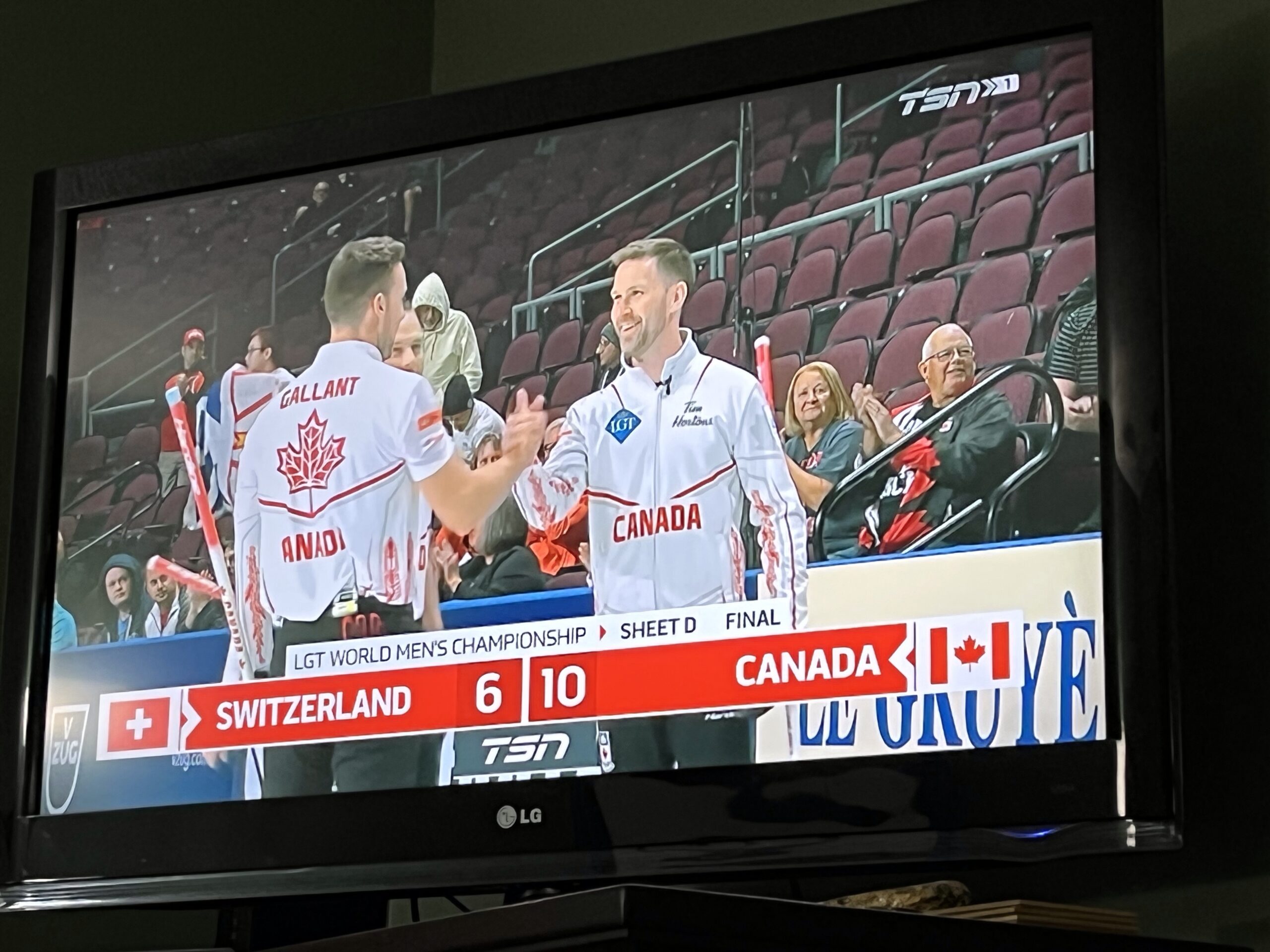 Monday, April 4, 2022 – I have no idea what I am doing except for writing a hat trick of blog posts tonight (when I should be writing an academic paper). Truth. It's almost like I have to get this thinking/writing out of my system to get to what I really need to be doing. I also feel my sense of self efficacy rise when I can turn my thoughts and feelings around and reflect on what's important and why it really matters to me. Growth and development requires one to push their boundaries and take risks.
Here is Brad Gushue from Team Canada celebrating with his team last night's win at the World Men's Curling Championship. What a game!!! They started the game 0-4 after two ends against Switzerland. It was a stressful game to say the least. The ice was wonky and players were missing some key shots. The team never worried. They stayed patient and continued playing one rock at a time. By the fourth end, they tied the game with a 4-ender. As you can see the score, they took command of the game and won with Switzerland conceding the game after 9-ends of play. #AMAZING
Here some truth about myself. I learn a lot about life, leadership, and human behaviour from the game of curling. I was a rink-rat as a child and started curling when I was 13-years old. I gave away an 8-ender during my first junior bonspiel, skipping my own team; and my grade 12 opponents won a trip to Hawaii. Yes. This is a true story and they brought back souvenirs for me from their trip. By grade 12, I became a provincial champion and runner up with my team. Anything is possible.
What I learned about last night's curling game was to never give up and trust in your abilities and team. Be consistent. Take one rock at a time. Each shot matters and it takes the whole team to make each shot. Communication matters. Teamwork matters. A shared vision is key. They all know each other's abilities and they trust each other and themselves. It was absolutely amazing to see how they turned that game around. I loved their calm disposition, but sheer determination to stay in the game to win.
I am a Gushue fan. I mean, who isn't? As others were watching the Grammy's, I was watching this game and I was on the edge of my seat. They way that Brad Gushue strategize and collaborated with his team was spectacular. Each player had strengths. Each player had voice. Each player understood what needed to be done to succeed. This high performance and team dynamics do not happen overnight. They have played hundreds of games together and thrown thousands of rocks. I have to keep this in mind and not dwell on a missed shot. It's ok. There are other shots to make.