Missed Opportunities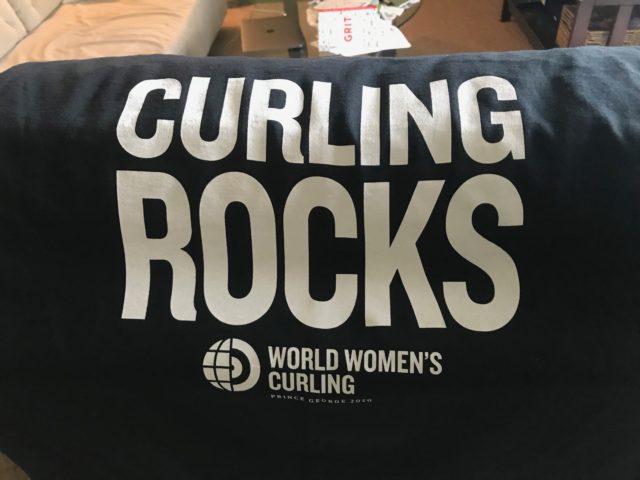 Life in social isolation. I am not sure how I am doing. I needed a little break from work, but now I'm finding myself in complete paralysis. I don't think this is a bad thing but it's not business as usual. I am teaching my courses asynchronously and synchronously online. I have a tonne of practicum reports to write and will have a tonne of marking to do before the end of term. I have enough food for a couple of weeks and I am deeply connected to my devices for social interaction. As much as I am a homebody, I am also an extrovert. Social connection is critical to my sanity and survival. I am grateful to be connecting with "the outside world" via video conferencing, Twitter, phone, Facebook Messenger, SnapChat, Twitter DM, and text. I am not alone. Thank goodness. Admittedly, I am an early adopter to self isolation and social distancing. I am teaching a course on numeracy across the curriculum and watching the numbers on the news is startling.
Pandemic-Math. It's an excellent "real-life" model of exponential growth. There are plenty of news articles and videos of pandemic-math and I'm watching some math educators on Twitter projecting, predicting, and modelling the pandemic. Wow. The Curricular Competencies of math LIVE on Twitter… and excellent math modelling by our math teachers in the field. I wonder if our K-12 students are watching them. I hope to share some of these resources with my students in my course. I hope that we can seize this opportunity of current events and transforming them into learning opportunities that are relevant, meaningful, and timely. I cannot tell you the number of plans I had for this class. They were off on their 3-week practicum in the middle of our course. Everything changed during this time. I thought about going to Exploration Place and engage in weaving. One of my students got our class tickets to the World Women's Curling Championships to a game during our class time. No can do. Now we are going to complete some of our work from before practicum and delve into pandemic-math.
I guess these are missed opportunities, but "when one door closes, another one opens." I do appreciate that I have a housing, wifi, and cable so that I am able to self-isolate and control what I can control. I am grateful to have my health and that I am able to work from home. I do miss my daughter. I would love to go back to my second home to be with her, but as things are unfolding rapidly in BC and Canada it is safer for both of us to stay put. I am managing to "mom her" from a distance. None of this is easy. Even with K-12 schools closing indefinitely until further notice tells me that we need to really focus on our health and safety. Everything else is secondary. I need to put things into perspective and enjoy how people are making the best of a difficult situation. This morning I had the pleasure of watching Trevor Noah on Facebook host the "Daily Social Distancing Show" from his home with the collaboration from his staff who are home. I also watched another video a family produced about the difficulties of extroverts staying home. This afternoon, I participated in a video conference meeting with my department. And tonight, I was invited on Twitter to engage in TP hacky-sac soccer as a #stayathomechallenge.
Gosh. I'm so enamoured by the writing process. This blog went nowhere from where intended and I also feel a lot better. I was to going to talk about "missed opportunities." For example, yesterday I blogged about this Exceptional School Year. During the strike, I missed out on presenting at the FNESC Fall Conference, having a hotel weekend with my daughter, and presenting at my first ICSEI Conference in Morocco. Now with the pandemic and gaining momentum in BC and Canada, my ticket package to the Women's World Curling is refunded, my family is not going to visit me in Prince George, and my kid will not fly up to visit me during spring break. The world is shutting down. My classes are online, Year 2 Teacher Candidates are likely not going to return back to practicum, and I don't get to say goodbye to my students face-to-face at the end of the term. Moreover, my trip to CAfLN in Edmonton has been postponed (aka. cancelled) and it looks like my trip to London, Ontario will be no longer with recent decisions on CSSE 2020 held at Western University and thus my presentation at OTESSA 2020 is unlikely to happen.
Although these are missed opportunities and it has not been a great school year to build my CV via conferencing, I am content. These are first world problems. I have my health. I have my family. I have my kid. My friends are incredible and I get check-ins everyday and my PLN and colleagues are exceptional. I'm not lonely, but I do need to #getoutside. Mental health will be something that we all need to be mindful of and some things are out of our control. Everyone is trying their best. STAY HOME. Stay safe. Wash your hands.
EMBRACE SOCIAL DISTANCING. #FLATTENTHECURVE