Happening All At Once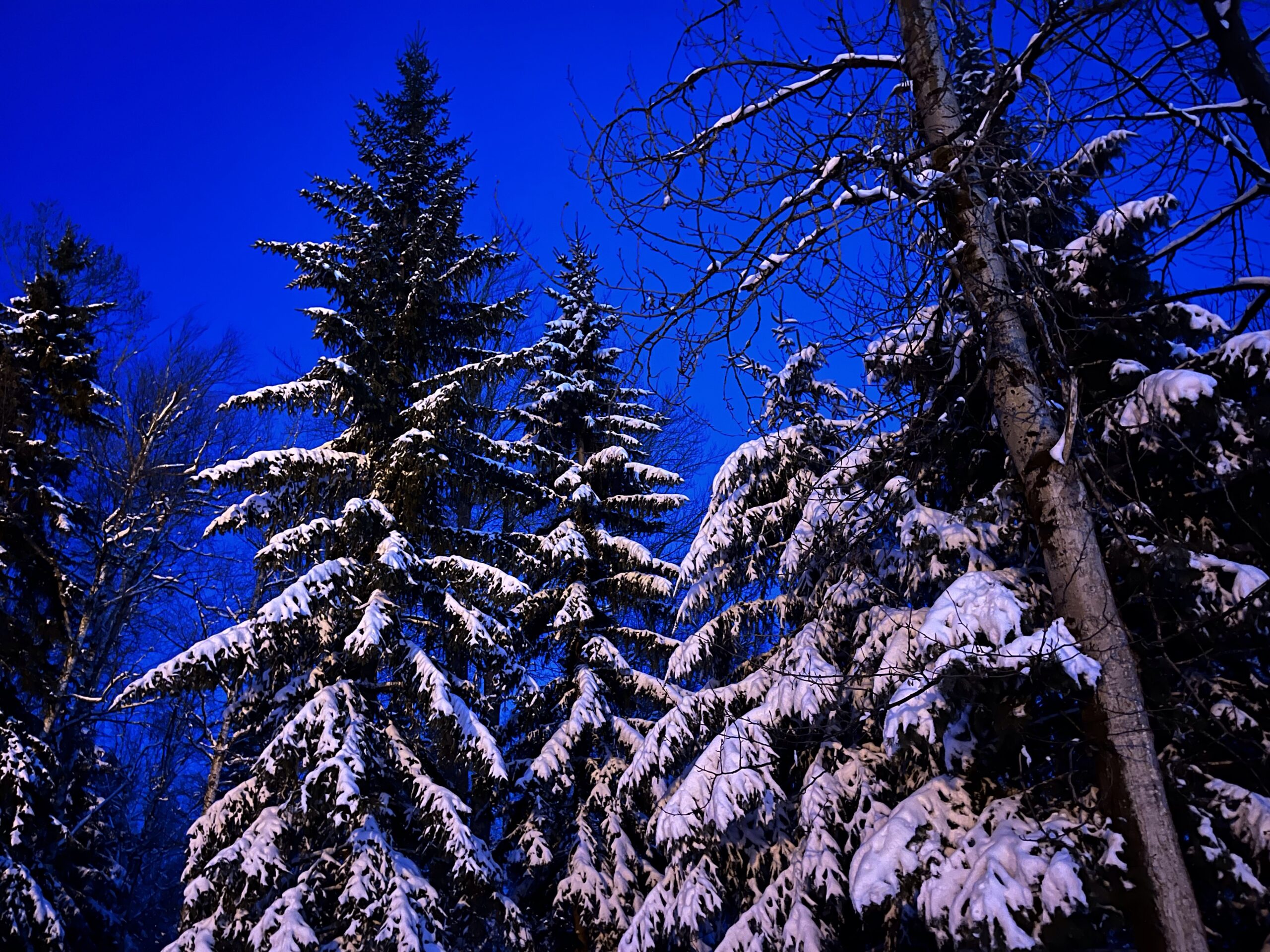 Yes. It's true. Another inspired blog. Honestly, I'm a bit overwhelmed and I just found out today that I am presenting at the same session as my friend at a national conference. I just got through my grades for the winter term and I wanted to provide some feedback to my students on their progress in the program, but also model (as best I can) what I preach… in assessment, teaching, and learning. No pressure, right?
I feel so great that I was able to get that marking done. Most of the students are meeting or exceeding expectations. PROFICIENT on the 4-point proficiency scale would be an understatement. I am so proud of their progress and what they are learning and taking agency of their learning. I'm spell bounded and humbled. Reading through all of their summative work taught me so much. I love learning.
Talking about being overwhelmed… it snowed 13 cm yesterday. It was April 19, 2022. When my friend told me that I was presenting, that was the first I heard of it. I know that my proposal was approved (after the fact), but to see my name in the program was affirming that it's really happening. Truth, I thought I did not get in and struck it off my things to do list. Well, that paper and presentation is back on the list.
Unfortunately, I am also writing 2 other papers with 2 presentations as well at a parallel conference as well as serving as chair and discussant at other sessions. Gulp. It's busy. This is not to mention that I am teaching during the spring term, course syllabus need to be published, and I am presenting at another conference at the end of the month. Is this what it's suppose to be like? And, I'm applying for a tenure-track.
I'm not sure how this all came about. It's happening all at once. Hindsight, I'm so glad that I was not part of the planning committee the the Dean's Roundtable next week and I took a step back from a few things to get other things like paper writing and conferences onto my things to do list. Honestly, it's a lot and I'm not sure how this all works. Talk about experiential learning at it's finest. I'm talking to a coach tomorrow.
Will all that is swirling around me (while I take a brief moment to celebrate my achievement of marking and learning more about the students in my program), I take some solace to slow down and take a moment to put some of my thoughts down (digitally) and find some solace in all that I am doing. Yesterday was a tough day. Today I'm over it and I'm being flooded with good news. For this, I am grateful.
I am so glad that I have this forum to express myself and sort out my thoughts in a #pandemicreflection kind of day. I sit in my bedroom/office/dining room to reflect. I was even DM'd tonight from some who was from the Sunshine Coast but are coming to Prince George for the Deans Roundtable. They reached out to me to say hello and introduce themselves. I said, we should do coffee while they are here. Way too fun.
Blogging for me is not just for reflection but also for gratitude. I am grateful for all those who are in my circle. As much as I hate asking for help, when I do, people help. I appreciate people's generosity and kindness. I need to remember who my people are and not get too overwhelmed by those who are the "candle blowers." Brene Brown posted a short video on social media about this. I need to keep my light.
I do have people around me who will keep my candle burning and I will help them as well. The reciprocity of friendship is often overwhelming and humbling to me. I have no words for those who take the time to walk beside me and listen. Their patience and compassion are overwhelming and breathtaking. Just as my friend said to me, FIND YOUR JOY, know what battle you are picking, and be sure to get your way.
One thing I need to overcome is my perception of selfishness. ME TIME is not selfish. Self-care is not selfish. Self-compassion and kindness are not selfish. I am still learning on this journey called life and I am realizing my potential and my WHY. I'm done chasing something that I think others want for me. I'm done trying to be someone else or trying to impress someone else. What I am learning is, I'm enough.