My Location Statement
Week 51 – March 7, 2021 – Preparing for BCTEN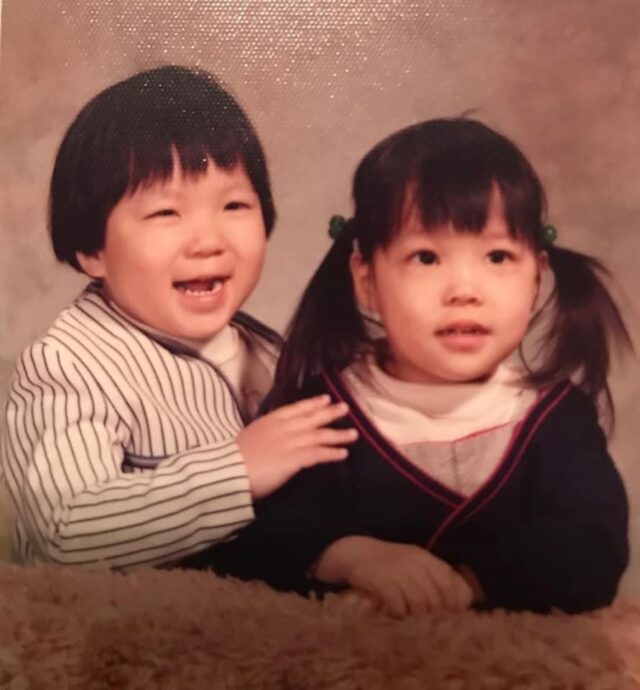 I took a moment to write a location statement in preparation for our BCTEN Virtual Conference 2021 presentation I am co-creating with a Teacher Candidate. I was inspired by the location statement of Dr. Henry Harder from UNBC. Our presentation is about uncovering one's cultural identity as an individual and educator help and support learners to develop their own identity. This is my first draft (see below). Admittedly, I found writing my location statement difficult. It could have went in many directions and I kept with one direction. I could have talked about my perception of being "Number 3," talk about my experience constant struggle with my name, or dig deep into my experiences with racism. Instead, I focused on my career, family, and lack of cultural identity. If anything, this exercise was an excellent opportunity to explore my biases or at least some factors that influenced my identity, values, and sense of self.
---
Location Statement for
Alice Christine Ho Younghusband
B.Sc., B.Ed., M.Ed., Ed.D.
My name is Alice Christine Ho Younghusband. I am a non-Indigenous settler and second generation Chinese Canadian woman. I am a math educator, teacher educator, and action researcher. I am a mother, daughter, sister, aunty, niece, cousin, colleague, and friend. My mom and dad are both from Hong Kong and immigrated into Canada in 1968. My dad was a gas engineer in Hong Kong, and my mom was a wife and mother. My mom and dad immigrated to Canada with my sister. She was two at the time. My twin brother and I were born 4-years later in Prince Rupert, BC. I am the youngest of three and lived my life as "Number 3." I have one daughter.
Although I am of Chinese heritage, I do not have my language and know of any Chinese culture. I was assimilated to be a Canadian. My parents were a part of the Chinese Community in Prince Rupert and they worked very hard to give us a better life in Canada. My dad worked at the pulp mill as a chemical engineer and my mom worked at the cannery and pulp mill cafeteria. She was also a coffee shop owner, caterer, and worked at the delicatessen. My mom saved every dime and never asked for help. I remember as a child that my mom used to buy "X bread" (aka. day old bread) to stretch the dollar. They bought a house and built one too in Prince Rupert.
I have good memories of Prince Rupert. I graduated from Prince Rupert Secondary. I love being by the ocean and living in this small town. Being in Prince Rupert defined who I am and yes, I do miss the rain. I've always wanted to return back to Prince Rupert but only visited as a guest. At my 20-reunion, I did not realize that I was part of the largest grad class. My childhood was at the height of Prince Rupert's economy, hence the good memories. After graduating from UBC with my Bachelor of Science and Bachelor of Education, my first teaching position was on the Sunshine Coast as a secondary math and science teacher. I taught at one school for 16-years.
The Sunshine Coast is/was my home for the last 25-years. I live in a small town by the ocean. This is truly part of my identity. I've meandered with my career choices in university and during my time as a math teacher. I completed my Master of Education degree on the Sunshine Coast from SFU in Curriculum and Instruction with hopes of being a school administrator. Over time, I took on teacher leadership roles as the professional development school representative, math department head, and staff rep. I was at the height of my career but broken inside. At the time I felt like I was constantly "fighting" for students at the risk of my own career and mental health.
My dreams of becoming a school administrator dashed, I left teaching and pursued a doctoral degree in educational leadership at SFU. I was so frustrated and disenchanted with leadership that I had to learn more about it. I continued my passion and wrote my dissertation on out-of-field teaching in secondary mathematics, subject matter acquisition, and professional learning. During this time at SFU, I was a school trustee and served on boards locally and provincially, contributed to the Math K-9 in BC's Curriculum and FNESC First Peoples Math Teachers' Resource Guide, and worked as a sessional and educational consultant.
Many of these opportunities stemmed from my work in K-12 education of a co-created Math 8 project with the District Principal in Aboriginal Education called "Math Embedded: A Tribute to Susan Point." We created this project because the Math 8/9 curriculum at the time was newly released, the school district moved towards and block and a half for Math 8 (we had extra time), and I wanted to explore new learning for myself and students (because I was no longer teaching Math 12 and Calculus). I was reassigned to teach 2 blocks of Math 8 where each class had one-third of the class identified with learning needs. This project integrated mathematics, First Nations culture, and art. Moreover, we explored Assessment for Learning, technology use, student agency and choice, and co-creating. The results were phenomenal.
I would have loved to pursue this further and explore more deeply this idea of Indigenous culture and mathematics, but I was reassigned again to teach Science 9 with no Math 8 classes. This served as a tipping point. I could not do this any longer. Certainly, there were other factors such as my daughter being little and I resented the idea of not being with her during her first day at school or her first field trip, but I was also feeling burned out because I did not have voice in my own trajectory, and I needed some agency to take back my control. Admittedly, this was a huge turning point in my life such that I was even too scared to tell my parents. I feared disappointment and shame. To my surprise, they were supportive, and it helped me to gain a broader knowledge of K-12 education to complete my dissertation.
Soon after I completed my dissertation and graduated from SFU, my mom was dying, and I had the privilege of taking care of her as Number 3 during her final days. She hated asking for help and not being independent or in control. I watched this woman transform from someone who was physically eroding from cancer to someone who took hold of her life and died with strength and dignity. She opted for MAID (medical assistance in dying). She held strong for the family and I learned more about her and from her. My mom was funny, intelligent, and loving. She held the family together. She was a peacekeeper (at least for me) and she found peace.
I am currently an Assistant Professor at UNBC. My mom would have been proud. It does not escape me that I have returned back to Northern BC but continue to live in two places because my daughter lives in Sechelt and hopes to graduate from high school soon. I am also flooded by the feelings of teaching out-of-field. I am learning how to be a researcher (as teaching faculty), I am teaching teacher candidates how to become teachers, and living in Prince George (a place not next to the ocean, not small as Prince Rupert or Sechelt, and snow is normal, not rain). My mom always told me that I never chose to do things the easy way. She is absolutely correct.
I am (re)learning what's important to me, what's my research agenda, and what's my identity. This "pedagogical journey" I am on has not been straightforward, yet when I look back it seems like a straight line. During COVID, I returned to the Sunshine Coast to be with my daughter and teach remotely. I am loving being back in the rain, in community, and by the ocean. Place and land play a huge part in my identity. I am returning back to my roots in math education and assessment and learning more about local Indigenous peoples and culture and how the TRC influences who I am as a settler Chinese Canadian who was also colonized and assimilated. I am learner, leader, and educator. As a result, I will continue to disrupt, question, and take action.