Evolution of My PLN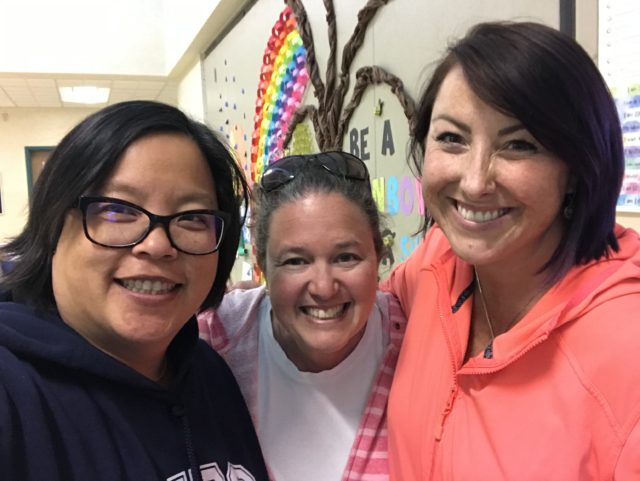 I am super excited to blog without feeling tethered to blogging daily or weekly. On the one hand, it's a form of accountability. On the other hand, it did not lend to blogging at moments of inspiration. Oh yes, the allowing for the whimsy of writing. I miss that. You don't know what you miss until you return back to it. I am very happy to do so.
My moment of inspiration comes from my short trip to Kelowna, BC. I stayed at my friends house for a few days. I met Tracy first online on Twitter via #bcedchat. She was friends with some of my friends from Langley, BC (who I've also met on Twitter via #bcedchat). I am very active on Twitter because I was able to find and create my PLN (Professional Learning Network). I was craving to find educators "like me." Well, they didn't have to be exactly like me, but folks I could have edu-chats with. I wonder if I had Twitter 10 years ago if I would have stayed in K-12 education. I established my PLN after I left public schools and joined the #bcedchat moderator team. I've never looked back.
I was so grateful to take the time to visit and stay with Tracy during my short visit. I was called to Kelowna for a meeting with TCsquared to brainstorm ways to indigenize some science learning resources. I could have just flown in that morning and fly out that night. I opted to make this one day meeting into a micro-professional-development-field-trip. I had a great meeting with those who participated in the TCsquared session and I enjoyed that I was somewhat embedded into Tracy's daily family routines. The next day, I spend the day with my other friend Des who teaches at UBCO. I met Des on the Math K-9 Curriculum Development Team and I am grateful that she invites me along her edu-adventures. We spent the day at UBCO working on the FNESC Math Teacher Resource.
My last day in Kelowna, I went to Tracy's school. I had the chance to observe her class, meet some of her colleagues, and briefly observe an SD23 Learning Community. It was all very interesting to me. I really enjoyed chatting with some of the EA's, teachers, and administrators at her school. These are really informal conversations, but really I was more curious about what they were doing and why. My friend's school is Lake Country… a rural area of the school district. I really enjoyed what I have learned but what struck me was meeting one of Tracy's friends, Robyn. We "knew" each other on Twitter. She is a member of my PLN and vice versa. We meet face-to-face. It was very serendipitous.
What is more interesting to me is, I was just talking about this very phenomena… or "evolution" shall we say with social media (aka. my PLN)… with Matt, another colleague of Tracy's. He was flipping crepes, but I was talking about how I know Tracy and how I found it weird to meet people from my PLN for the first time because you feel like you know them but you've never met them. That's how Twitter has evolved for me. At first, it was about finding people who are in my tribe. Then Twitter was about sharing ideas, lifting others up, and connecting other teachers with other teachers (virtually). Now, it's become an opportunity to make "real" connections face-to-face, sans the social formalities, and jumping right into a professional and collegial friendship. I would not have met all of the people I had today without Twitter. For that, I am super grateful.