Feeling Like Home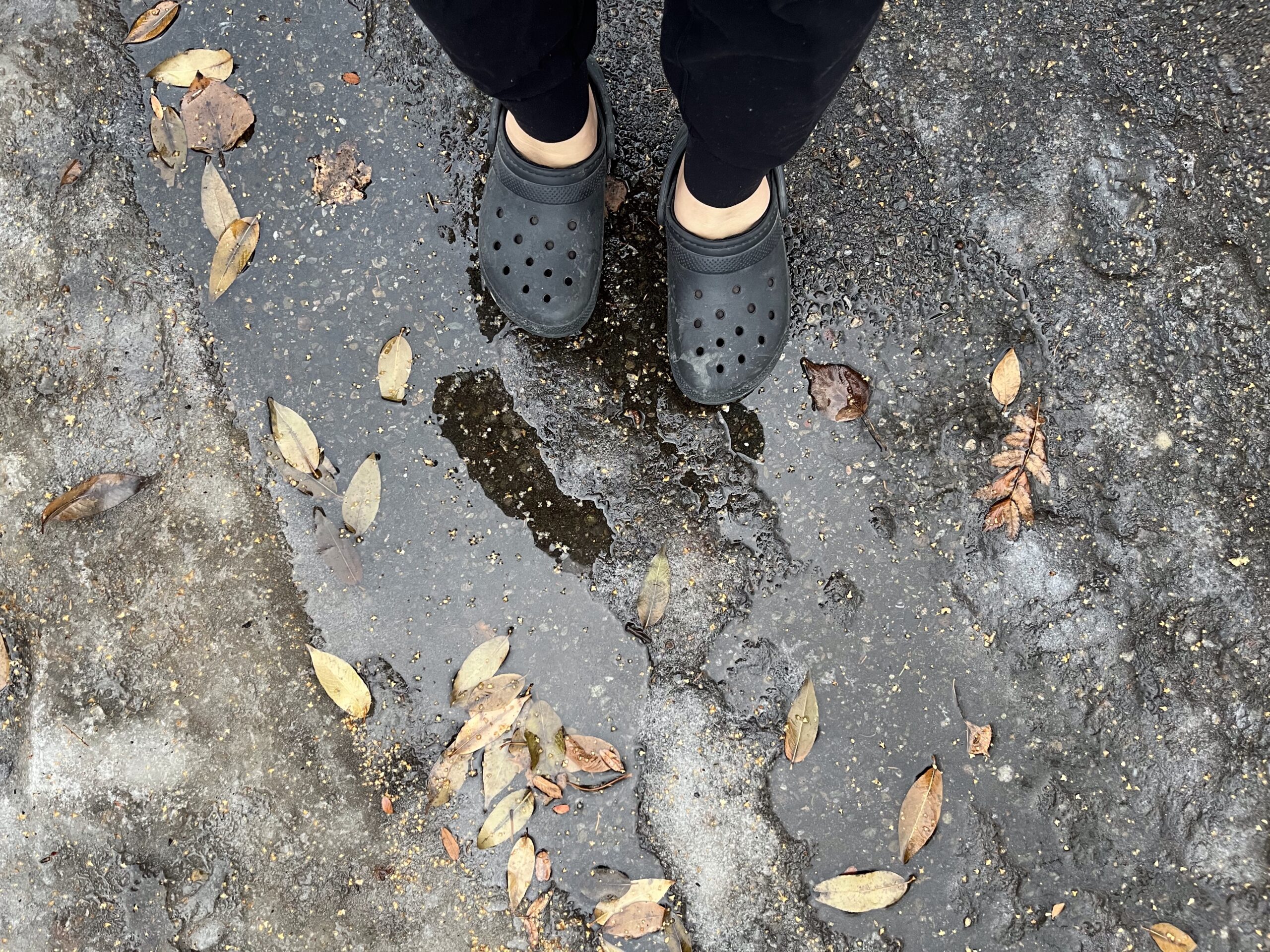 Week 141 – November 26, 2022 – The Mild Weather
It's hard to believe that it's almost December in the Central Interior and it's raining. I'm not complaining. The wind, rain, and clouds remind me of a west coast winter. No worries though, it will be in the -20's next week, but I will indulge for a moment while this mild weather persists for a few more days. This weather keeps me in my Crocs.
I've been having quite a week, but every week seems to be quite a week. This school year is has been about doing things for myself, understanding my joy, and being authentic to who I am as a person and practitioner. It's not like I was "not like myself" but I have done lots of things in my life to impress or please others. Not this year.
I'm not angry or vengeful, but I am more like content and joyful. This is the first time in a long time when I have felt like I am doing things for me, but not in a "selfish" way. It's more like, I'm listening to my heart and feeling somewhat indulgent to do something for me because I deserve to live my best life and enjoy my time here.
There was a recent current event this week that happened in my hometown of Prince Rupert. My childhood friend, Patty Forman, was killed by her ex-fiancé at her workplace. I am just horrified and saddened. I remember going to her house as a child and I have class photos with her and she came over to my 5th birthday party.
When I saw my social media feed "blow up," I wondered if the person who was shot was someone that I knew. It was so weird to hear the news from someone on FB Messenger who reached out to me to let me know. UGH. There are no words. People from my grad class gathered online to mourn and remember Patty in a good way.
I was brought to my knees asking myself what life was all about. I'm so spooked because I remember her Facebook profile pic just being updated the night before. She did not know. It just happened and I just heard from my friend that her death was not instant, but people tried to save her life for about 30-minutes before she passed away.
This event sickens me. The killer shot himself but was not declared dead until he was at hospital when he was not able to survive his injuries. I don't know. Watching the news is painful and almost unbelievable on a daily basis and this is not mentioning the war or extraordinary climate change disasters. People are hurting out there.
I totally get it. Pain is so difficult. I've been there. Sometimes you live most of your life such that you're completely numb to life. Who wants to feel? And when you do, who wants to hurt. But what I've learned during my #pandemicreflections and major life events over the last few years is, you only have control over you and your feelings.
I am extremely saddened by the horror of what Patty had to experience on the last few moments of her life. I am reminded that I was taking life for granted and I put myself aside, like I was not important or worthy. I put everyone else first and never stood up to what is true. A teacher candidate taught me that this week as well.
Live your best life. Be good to yourself. Hold people close to you. In the same breath, get rid of anything that is toxic or does not serve you in a good way. Patty was such a good person. People who knew her (based on the various Facebook posts), loved her. Rest In Peace, Patty. You will be greatly missed and I will always remember you.