Ethnic Identity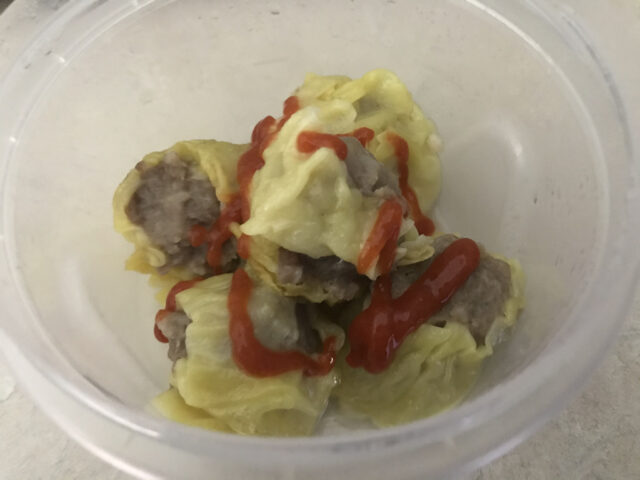 Week 59 – May 2, 2021 – Reflecting on my Ethnicity
Here I am… reheating frozen siu mai (aka. pork dumplings) for breakfast this Sunday morning (because we are still living with COVID-19 and its variants and there is no dim sum, just #stayinghome)… getting ready for the spring term and finalizing my course syllabus. How privileged that does that sound? There's a lot of privilege. No question. I have a home, I have a job, and I have food on the table. I am safe and working at remotely from one of my homes on the Sunshine Coast (the other is my apartment in Prince George).  What can I say? I am very lucky and I am grateful. What I really want to say is, my parents worked very hard to give me what I have today.
My parents immigrate into Canada from Hong Kong in 1968 (I think) with my sister who was 2-years old. They first flew to Vancouver and then to Prince Rupert, BC with prospects of getting job. I was born and raised in Prince Rupert with my twin brother. I am the youngest of three and treated like the youngest. My sister was the #1 child and my brother was the first boy, so the #1a child. Most of my life, I've led the role of the #3 child. Yet, I spent a lot of my life, especially with my parents, to ensure that everything was "equal." Big mistake and my mom knew this. She did treat us differently, when it counted. For me, I lost myself in trying to be someone I'm not.
BELONGING and SAFETY. The two biggies in education and the two biggies that we all strive for when our primary needs are met. I spent much of my life trying to belong… to blend… to be someone who I thought others wanted me to be. I was doing everything in spite of myself. When I had moments of true self emerge, I would second guess, self-doubt, and cower into a place where it looked like I was "like everybody else." This behaviour has been true in my family life, career, and how I perceived myself. "I hate my face" is something I felt about myself for a long time.
I never said it out loud before until the other day with my friend. What a horrible realization, but these feelings are stemming from my pedagogical journey and self exploration of my ethnic identity, my biases, and delving in deep into Standard 9 of the Professional Standards of BC Educators. I've been working on Indigenous perspectives and worldviews with respect to K-12 mathematics education for more than 10-years. Alongside this work is understanding self and my ethnic identity.
I decided to write along side my weekly "Chris's Edu-Vlog" that is currently focussed on themes related to IDENTITY. I need to delve deeper. I hated my face for 50-years because all I wanted to be is like everybody else. I minimized who I was and the outside never matched the inside of me. Always disheartened. Sometimes I would just never look or ignore how I looked, just like how I would ignore racist remarks or misogynistic behaviour that belittled me in public or amongst my peers. I can't do it anymore. The #AntiAsianHate doesn't help in light of COVID-19. I am not the one to blame or the scapegoat. I kills me to see #AntiAsianHateCrimes. I'm just done.
George Floyd and #BlackLivesMatter tampered me in many ways. One of them was recognizing that I am a person of colour… a visible minority… a woman. I overlooked marginalizing behaviour in my marriage, career, and community. I can't do it anymore. At one time it was self-serving to me. Blend. My parents set it up that way. They made me Canadian. I have no Chinese language or culture. I don't know of any family stories or know where my parents are from. I know very little. Even at dim sum, when my family would come together on Sundays at my mom's beckon. I don't even know how to order the food, what to order, or how to say it. I have nothing.
Can you imagine? My mom made sandwiches at the local deli for a living. She also worked at the pulp mill and cannery. She had a catering service and owned a coffee shop (called Vivien's Coffee Shop) for a short while. My mom worked hard to give me the life that I have. I am an Assistant Professor at a university and my brother and sister are also professionals in their field, successful and thriving. My mom (and dad) gave this Canadian privilege to us. That's all she wanted. I still hate my face and well… I am learning my strengths to know now, I'm not going to deny them. My mom was trying to show my gifts to me until her very last breath. I am so grateful to her.